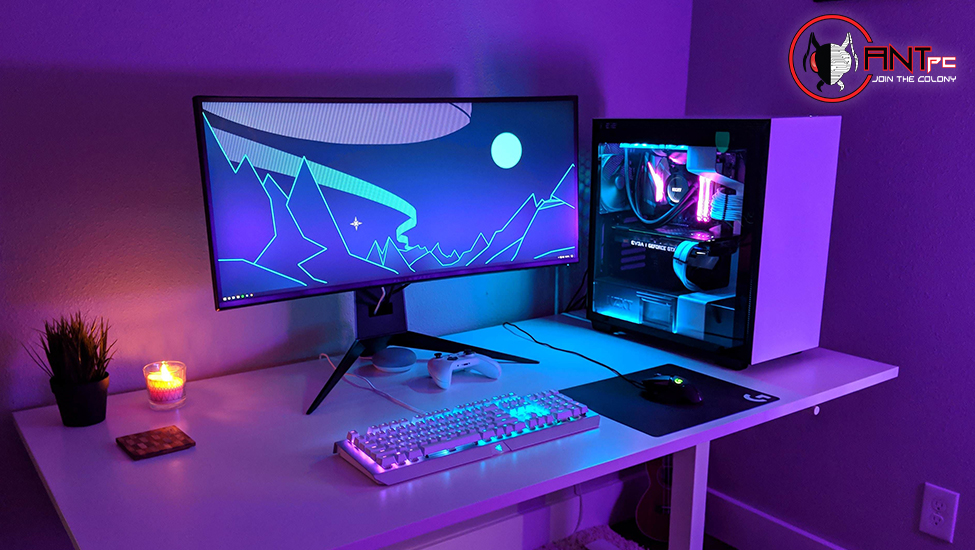 Guidelines for Choosing the Best Gaming PC you Need
Gaming can either be a fun or frustrating experience, and all it depends upon the computer desktop or laptop you're using. If you've got a regular PC, you may face a lot of lag, game crashes, & screen freezing issues when playing the games. To get rid of this, having the Best Gaming PC on your side is extremely important. We do nowadays have a multitude of options available on the marketplace and thus it becomes hard to make a final buying decision.
Below are a few crucial points you should pay attention to before purchasing a Gaming Setup:
? Check for Graphics & Hardware Specs
? Display Size & Resolution Comparison
? Look for Improved Heat Regulation & Cooling
? Be Sure it has Room to Upgrade & Expand
But, prior to proceeding, let's discuss an essential question that will assuredly help you opt for the right Gaming Desktop.
What Type of PC Gamers Are You?
Casual Gamers:
Most gamers are casual and tend to play their favorite games whenever they want to relax after work or between chores. Using ANT PC DORYLUS RZ360N gaming PC, they can make a difference while playing any of their favorite games.
Tryhard Gamers:

These types of gamers are not extremely talented when it comes to playing video games but they make up for it with incredible intensity. They most likely focus on games' mechanisms rather than just play & fun. And, 'ANT PC PHARAOH RL700F' is the machine thatwill assuredlyadd value to their gaming experience as well as help them get other tasks done perfectly.
Serious Gamers:
Others, on the other hand, are active throughout the day and try to take advantage of every opportunity to dive back into the game. For serious gamers be at home or anywhere, the sky is the limit. For them, ANT PC SOLENOPSIS RZ800X is a fantastic desktop option that will help them enhance the overall gaming experience.
Tips to Choosing the Best Gaming PC:
Check for Graphics & Hardware Specifications
It's essential to have a clear baseline for graphics performance & overall hardware specifications when shopping for a Gaming Computer. Your first priority should be a Gaming CPU with a dedicated graphics card. Today, you have a multitude of options from renowned brands such as NVIDIA, AMD RADEON, etc. which set the bar high. As serious gamers need more memory & storage, you can consider buying AMD Ryzen™ 5000 Series Processors & AMD Radeon™ RX 6000 Series graphics cards and enjoy the combined cutting-edge performance while playing your favorite games.
Compare Display Size & Resolution
Having an ideal display & necessary resolution is the next important point that you should take into consideration. Before making a final decision, you should focus on high-definition options & refresh rate.
For serious gamers, avoiding issues like lag or latency is paramount. The gaming monitor has always been a strong choice, thanks to its "27-inch Full High Definition (FHD) resolution and lightning-fast 240 Hz refresh rate".
Look for Improved Heat Regulation & Cooling
Gaming undoubtedly is a resource-intensive activity for the machine and the best computers designed for game enthusiasts provide improved thermal regulation. Cooling features come in all shapes & sizes, where built-in fans & venting are the most common ways to improve ventilation. And, the best devices offer you a few improvements.
Be Sure it has Room to Upgrade & Expand
Gamers have the advantage of expanding their gaming rig as the newest hardware becomes available in the current marketplace. However, these computers are basically designed in such a manner that you can maintain and upgrade easily in the future. As your gaming library grows, you can install an additional hard drive or graphics card on an as-needed basis.
Summary:
As there are a plethora of options available when shopping for the right Gaming Setup, remember to focus on a dedicated graphics card from trusted brands, 512 SSD for Operating System and Games Installation for Faster Processing Speed, 1TB HDD of Data Storage, & at least 16 GB of Ram (if you are a casual gamer), and 32GB of RAM (if you are a serious gamer).
Also, look for a high-resolution display along with a high refresh rate, and room for expansion. Last but not the least, don't skip prioritizing cooling, particularly if you are among serious gamers. It will really help you opt for the finest gaming pc you need!
However, to opt for the right machine that allows you to upgrade your overall gaming experience, Ant PC is a renowned name that you can rely upon. Here, you will find a vast variety of gaming PCs that you can choose from. For any queries, feel free to get in touch with us via sending an email or making a phone call!