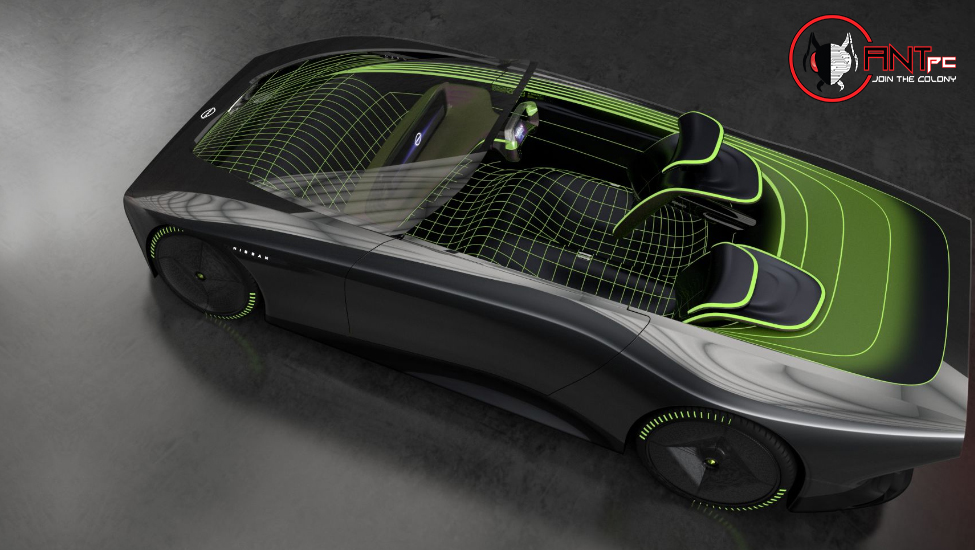 A Complete Guide to Choosing the Best Workstation for 3D Modeling & Rendering
Searching for the best workstation for 3D modeling & rendering, but not sure where to start? If you nodded yes, this ultimate guide is for you. Here, we have discussed various significant topics including 3D Modeling & 3D Rendering, Essential Computer Components, and more. Believe it or not, this will assuredly help you make a wise decision. However, prior to finalizing a PC that can work for you perfectly, learning 3D modeling & Rendering in-depth will be beneficial for you.
What is 3D Modeling?
In a successful 3D design, modeling is indeed a base level. It is primarily employed for drawing 3D shapes as well as converting them into models that could be utilized to showcase graphics. It's used in an array of industries such as Architecture, Engineering, Manufacturing, Video Game Design, Healthcare, Filmmaking, Marketing, Home Decor, Real Estate, Scientific Research, etc. in order to provide a prototype that would present unique ideas and bring them to the real life. A designer uses this specific software for creating a 3D model to showcase the designs effectively.
What is 3D Rendering?
Also known as Image Synthesis, Rendering is the process of generating a photorealistic or non-photorealistic image from a 2D or 3D model employing a computer program. It's mostly used to add specification & detailed design enhancement and create a flawless presentation as a model can have different varieties as well as finishing options. To process rendering perfectly, you require a high-end computer with massive data that needs to be processed.
Build or Buy the workstation: Which is the Better Option for you?
As far as opting for the workstation goes, you do have mainly 2 options. You can either build your own computer or purchase the PC with all the specifications you need to be built into the right machine. However, both have their own pros & cons but buying a CPU lets you customize the hardware as per your choice and give you an excellent opportunity to get the desired result.
Although you can consider building a computer, it can leave you confused since you don't have deep knowledge in the field. Nevertheless, the good news is that you can presently find numerous companies widely known for delivering workstations that are highly configurable. This is what makes your computer a convenient platform to edit and add whatever you want as per your requirements.
Pivotal Computer Components that Helps Select the Best Workstation
CPU: An abbreviation for CPU, a central processing unit is the brain of the computer. Hence, the processing speed & power of a PC entirely depends on the CPU. Without this, your desktop will not work. You may know or not, the processor is plugged into the motherboard. Make sure that the CPU you are opting for is compatible with the motherboard and has a specific socket. Therefore, prior to buying a workstation, choose the right processor along with a motherboard that is compatible with it.
GPU: Also called Graphics Card or Video Card, GPU or Graphics Processing Unit is a specialized electronic circuit that accelerates the creation & rendering of images, animations, and videos. In simpler terms, it's utilized to process the visuals as well as outputs on the monitor. Some of the CPUs come up with a built-in graphics chip known as an integrated GPU. In fact, a PC doesn't require an additional GPU attached to the monitor. If you have a processor with an integrated GPU, the output will be shown from the display adapter to the motherboard. In case you are planning to conduct 3D rendering, graphic design, and video editing on your PC, a discrete GPU is the best option for you.
RAM or Memory: RAM or Random Access Memory is utilized to store data that is being worked on by the central processing unit. It indeed reads, writes, and stores data but it loses the data when the PC has been turned off. Additionally, a RAM kit consists of modules that are available in 1, 2, 4, or even 8 modules. The more modules will provide you with more RAM. To avail the features of a powerful workstation, your computer should have at least 16 GB of RAM. For modeling & rendering, you need to choose DDR4 at 3200 or 3600 MHz & the Cas latency should be 16 or lower.
Storage: Whilst working on a PC, you do undeniably have numerous significant files or documents that you need to store securely. Also, you want to be ensured that they can easily be accessible whenever you require them be it after a week or a few months later. Therefore, prior to opting for a workstation, make sure that it has a high-quality storage medium that could store massive data even when your PC is switched off.
Conclusion
Hope you have now an in-depth understanding of 3D Modeling & Rendering as well as crucial components of a PC that will allow you to choose an ideal workstation depending on your specific requirements. Apart from this, make sure that you have selected a renowned company that you can count on. It will assuredly help you get the desired result that fits into your particular needs the most!